Display specialist Holitech conquers the European market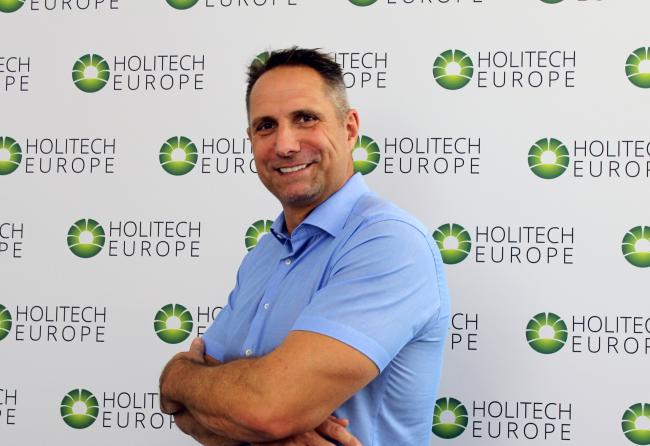 Source: Vogel Verlag - Elektronikpraxis | Updated on November 12th, 2020 | Editor: Dipl.-Ing. (FH) Hendrik Härter
In China, Holitech is one of the industry giants with annual sales of almost 4 billion US dollars. The company wants to gain importance in Europe. With Thomas de Laar, an industry expert is on board.
The name Holitech together with electronic displays has not yet been established in Europe. The company still has big plans for its European branch in Duesseldorf. However, the Chinese-based provider can already impress with figures: the company's sales in the Chinese market are around 3.5 billion US dollars per year and around 25,000 employees. The company has 40 factories there.
Back to the European market: With Thomas de Laar as Managing Director, an experienced expert on the embedded industry is now leading the European team of the Chinese manufacturer of human-machine interfaces. De Laar has been with Holitech Europe since 2018 and in his previous position as Director Business Development was responsible for the development of the brand in Europe.
Strong in e-ink displays
De Laar is no stranger to the display industry: Before Holitech, he was at Tianma Europe, also a Chinese display provider. Further stations in his career were five years with Renesas and four years with NEC Electronics.
The focus products of the European market include mono displays (passive displays), TFTs, e-paper, touch screens, compact camera modules for integration into the display, modules with built-in fingerprint sensors and modules with wireless charging functions.
The business with e-ink displays is interesting: Here Holitech has a strategic partnership with e-ink. Price tags for retail and wholesale, the so-called ESL displays (Electronic Shelf Label), can be used here. There are also plans for e-ink displays for local public transport to show timetables and departure times.
Hybrid switches for the automotive industry
De Laar sees another strategically important market in the automotive industry. There is a trend towards so-called hybrid switches, i.e. mechanical switches that are integrated into the display. In addition to these two business areas, Holitech Europe is the exclusive sales and support channel for European customers. The specialties include displays for industry in the dimensions 1.3 to 7 inches.
"We want to position ourselves even more strongly as a strategic partner and system supplier on the European market. Here in Europe, we want to establish the brand as a permanent fixture in the medium term when it comes to human-machine interfaces in general and adapted display applications in particular, "concluded Thomas de Laar.
(Image: Holitech)
Thomas de Laar is Managing Director at Holitech Europe and now wants to conquer the European display market.
The close interaction between customer, supplier and distributor already in the…
Read more
TFT displays, camera technology and e-paper displays: This is what Holitech…
Read more