NFC programmable ePaper from Holitech
Holitech is introducing its latest technology, which makes it very easy to add content to ePaper displays. The basis for this is an eINK app that can transfer data wirelessly to the displays via NFC technology. In addition to text, the app can also convert images, which can then also be transferred to the ePaper and displayed.
At electronica 2022, Holitech used this technology to provide booth personnel with name badges based on 3.7'' displays. The displays have a size of 103 x 58 x 3.5mm with a resolution of 129 dpi. Other possible applications include simple price tags based on ePaper technology or general information signs.
In general, ePaper displays give the viewer a paper-like contrast ratio due to the principle of operation. They are opaque due to the reflection principle. This allows 180° readability even in direct sunlight. Front illumination makes them readable even in the dark. ePapers are bi-stable. They only consume power when the display is updated. No power is needed to maintain the image. The power required for updating depends on the size of the display, but is on the order of a few microwatts. This makes this technology ideal for battery-powered and portable solutions.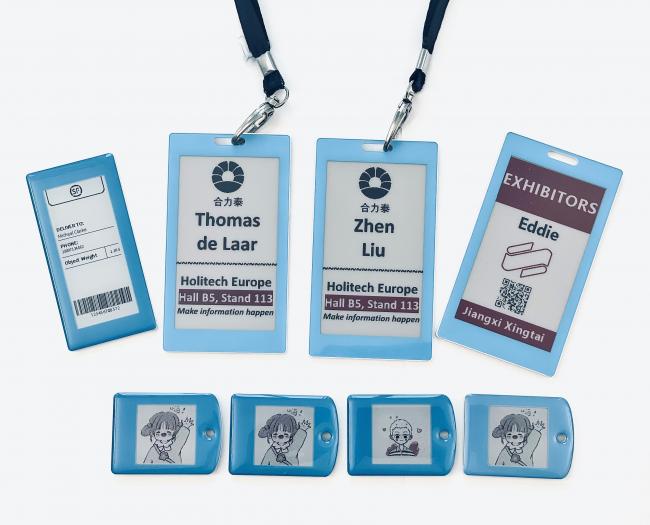 Products