TOF cameras from Holitech
ToF cameras measure distances using the time-of-flight method. Since this technology uses a PMD sensor, it is often referred to as PMD cameras in this context. The almost constant speed of light is used to generate depth information. In simple terms, a light pulse is sent into the environment via a transmitter. When it hits one or more objects, it is reflected and registered by a detector. The distance of the object is determined with the aid of the time it takes for the light beam to reach the object and return. The camera thus provides the distance of the object imaged on it for each pixel. The principle corresponds to laser scanning with the advantage that an entire scene is recorded at once and does not have to be scanned.
A distinction is made between single and multiple pulse operation. In single pulse operation, the travel time of a single light pulse is measured. In multiple pulse operation, the phase shift between emitted and received light pulses is measured. This shift is also proportional to time. Multiple pulse operation can be used not only to measure distances, but also to detect objects and gestures. Thus, complex device controls are possible. 
The use of ToF cameras offers several advantages over other systems of scanning. In contrast to laser scanners, the camera has a very simple design as it does not contain any moving parts. Since the illumination and the lens are close together, the footprint is small and shadowing is eliminated. Another advantage is the efficient data evaluation. A distance threshold is used to evaluate only those pixels that provide information from the immediate vicinity. ToF cameras provide the entire scene with a single shot. This speed advantage of up to 160 frames per second enables real-time applications. Similarly, the technology works with all diffuse reflective materials as well as repetitive and uniform patterns. 
Holitech's ToF cameras have a maximum VGA resolution of 640 pixels x 480 pixels. The systems can be used at a distance range of 15 cm to 5 meters. The maximum frame rate is 60 fps. A MIPI signal is available as output format. The maximum detection range of the lens is 125°. 
Holitech's cameras are mainly intended for use in industrial and consumer applications for gesture and face recognition as well as for motion detection.   Thus, they are suitable for use in game consoles and augmented reality applications. Human-machine interfaces in the industrial sector can also use the cameras for this application. Fill heights of liquids or volumes of piece goods can also be determined. When used in self-propelled robots, the cameras can be used to detect obstacles or people and the software used then offers avoidance options or calculates alternatives. In addition, TOF cameras can also be used in medical technology. For example, breathing can be detected at several points on the body simultaneously and independent breathing signals can be measured. This is particularly important for the irradiation of tumors. Patient positioning can also be determined, which is often used in CT measurements to provide a reference for further measurements. Using ToF cameras, the height and weight of a patient in a lying position can be determined with very high precision. in emergency situations, a weight-dependent dosage of emergency medication can then be given. In cell phones, the cameras are often used for facial recognition.
T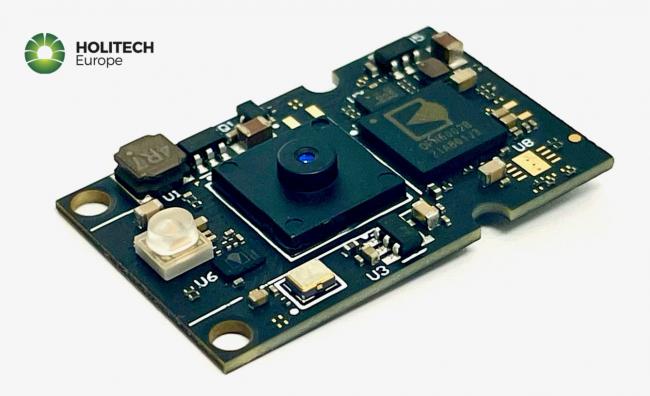 Products