TFTs for all common image and video formats
Holitech's wide screen TFTs are available in 19, inch (1,920 x 360), 23.1 inch (1,920 x 720), 35 inch (1,920 x 350) and 37.1 inch (1,920 x 290) and support all common image and video formats as well as the publication of plain text information. A clock function and a multi-screen display are also supported. The management of content and its release is done via a freely programmable schedule. This can be adjusted on a daily, weekly or monthly basis. The rotation of content is also possible. These can be loaded onto the system via USB or WiFi. The screen can be freely divided, and a freely selectable segmentation of the screen is also possible. This enables any combination of videos, images, subtitles, clocks, weather forecasts and other information.
The displays have a maximum brightness of 1,000 cd/m². They are therefore suitable for daylight and can also be used very well in direct sunlight. Thanks to the ultra-wide viewing angle, readability from almost any angle is possible. It can be operated in portrait as well as in landscape mode. They are designed for 24/7 use and can be operated without additional hardware or software. Applications are used in retail, shop windows, in-store displays, digital signage_systems, as reception monitors or digital menu boards.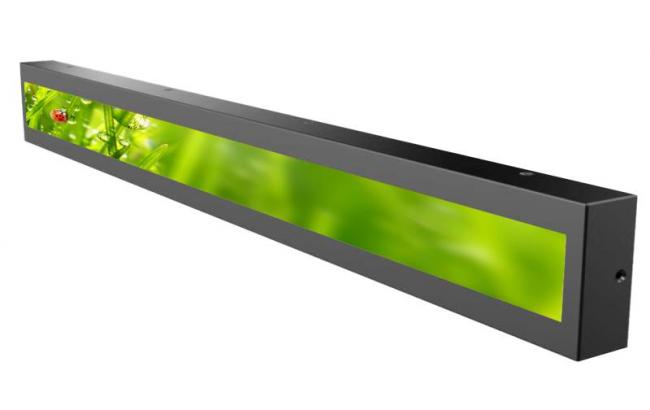 Products