Depth cameras were originally used for motion detection. Today, the cameras are used for object reconstruction. They usually consist of an infrared sensor, an infrared camera and an RGB camera. The synchronised output stream of depth and colour information is converted into spatial information. An infrared projector emits a coded dot pattern that is not visible to the human eye. A sensor receives the image reflected from the scene and calculates the depth matrix with VGA resolution to which an RGB image can be assigned. The calculations are done on a special chip so that a host computer is not burdened with them.
The CS30 RGBD depth camera from Holitech has a ToF image sensor with a resolution of 640 x 480. The resolution of the RGB image sensor is 1,920 x 1,080. The overall size of the camera is 90mm x 25mm x 25mm and is easy to integrate into a system. Despite its small volume, it has high precision in the measurement range of 0.1 to 5 metres and a large FOV (Field of View). To ensure that the measurement accuracy of the camera does not change with distance, the measurement accuracy is accurate and stable even when measuring objects at a long distance.
The camera is designed for plug-and-play operation. Connection is via USB3.0 with Type-C data cable. The CS30 can be operated via GUI or SDK. Users can obtain RGB, depth and point cloud data via the software development kit. The resolution is adjustable. The camera is FC CE RoHS Class 1 certified. The temperature range is from -10°C to +50°C. The operating systems used are Win10, Ubuntu and ROS.
Typical applications of the CS30 RGBD depth camera are in robot navigation, interaction with 3D glasses, safety monitoring, volume measurement and driverless transport systems. Other applications include 3D modelling, intelligent warehouse systems, facial recognition systems and people counting. The depth camera is also used in AR applications, driver recognition, SLAM positioning, security systems and intelligent transport.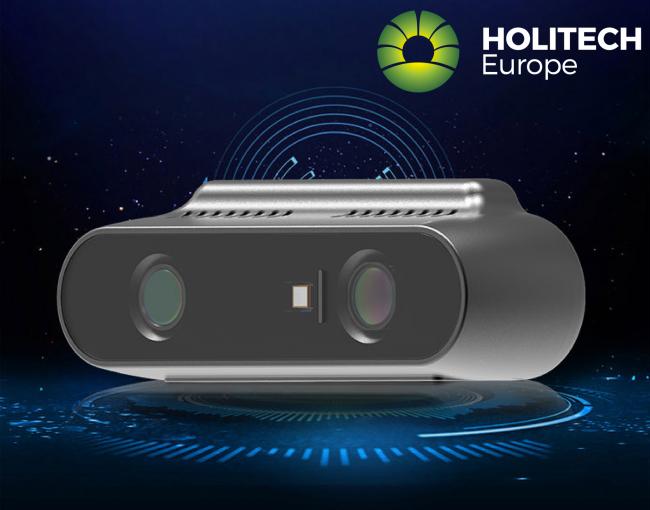 Products