Holitech Europe at the IAA 2017
With more than 800,000 visitors and around 1,100 exhibitors in 2017, the International Motor Show IAA in Frankfurt is the world's largest automotive fair. The leading show of the automotive industry is devoted to all mobility-related topics from developing innovative ideas to comprehensive new solutions for the future of mobility.
Holitech Europe looks back on successful days at this year's IAA. During the press days on September 12 and 13 as well as the trade days on September 14 and 15, visitors could experience our latest display technology first hand. True to this year's IAA slogan "Future now", which focused on the mobility of tomorrow such as electric and hybrid vehicles or connected cars, we also presented the latest developments of the Holitech range: CMOS sensors, touch-sensitive surfaces, TFT displays and displays for charging stations, dashboards and center consoles.
As one of merely two display manufacturers exhibiting at the IAA, we were very happy about a constant stream of visitors. We were able to get to know numerous stakeholders from tier 1 suppliers to OEM representatives and exchange our thoughts and ideas about innovative developments in display technology. Our conclusion: Display suppliers are much sought-after in the automotive industry. Therefore, we again expect a lot of potential for Holitech Europe and our expertise at the next IAA from September 12 to 22, 2019.
We would like to thank all visitors for their great interest and are looking forward to keeping in touch with all the many new and renewed contacts over the next weeks and months.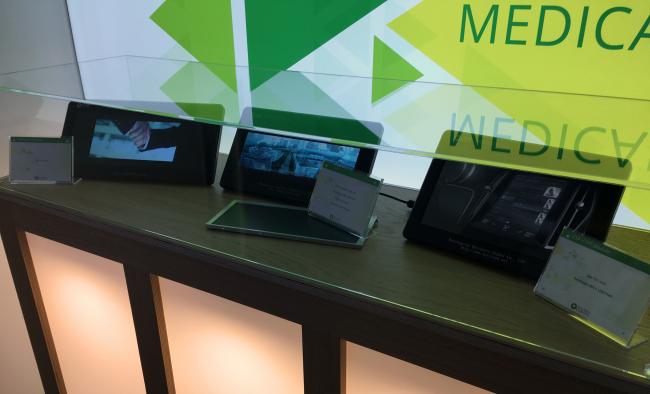 Products